BMW  X6 M Competition je snažan i brz automobil. Ipak, postoje oni kojima to nije dovoljno. Nemački Manhart ima zanimljivo rešenje za njih.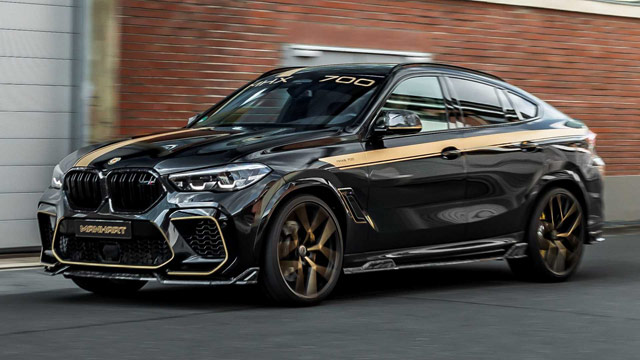 Pod oznakom MHX6 700, Manhart predstavlja BMW X6 M Competition, koji je značajno izmenjen u odnosu na fabrički. Promenom elektronske centralne jedinice, maksimalna snaga je povećana na 730 KS, a obrtni moment na medveđih 900 Nm obrtnog momenta. To je značajno veća "porcija" snage u odnosu na onu koju nudi fabrički V8 motor zapremine 4,4 litra (625 KS i 750 Nm).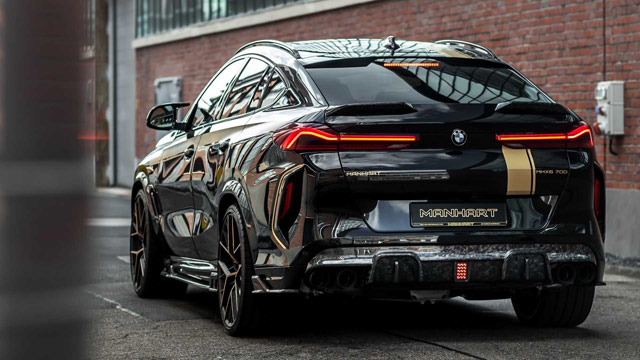 Izduvni sistem je izrađen od nerđajućeg čelika, a u Manhartu su mislili i na kočenje, pa je automobil dobio značajno snažniji kočioni sistem na obe osovine. Za komponente oslanjanja izabran je brend H&R, a visina od tla smanjena je za dodatnih 30 milimetara. Naravno, nove su i felne prečnika 22 inča.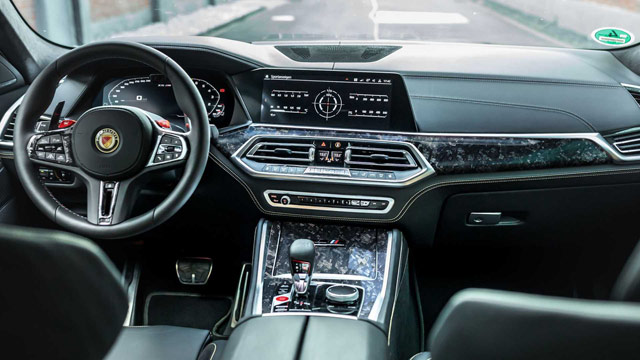 Kao šlag na tortu dolazi bodykit, koji X6 M Competition čini još agresivnijim. U Manhartu ovde nisu štedeli na karbonu, od kojeg je izrađen novi spliter, pragovi, difuzor i spojleri. U istom stilu je izmenjena i unutrašnjost, koja je obogađena karbonskim oblogama i novim tapacirungom.